a digital marketing agency
We're structure for speed and efficiency for today's ever-changing market, the rules change with every update of every platform. Every day tried and proved to become old and obsolete, so keeping up this insanity is our full-time job. Each day we deliver the right content with the right context on a comprehensive scale for businesses.
WE ASPIRE TO ACHIEVE GREAT THINGS FOR US AND OUR CLIENTS
four man's
mission & vision
We started our journey of digital marketers as individuals in 2017  and co-founded the agency in 2018, with the mission of becoming the top digital marketing agency in Kolhapur. Our collective experiences from prior companies all pointed to the mission of a uniquely client centric approach to the way we do business. Aiming to apply the extensive knowledge we possess to build business effectively and efficiently and see them grow boundlessly into the new markets.
We believe there are no textbooks for digital marketing. So we have dedicated our lives to learn, apply and share the knowledge we gain on daily basis. We have aligned our vision to become a high quality performance-driven and client-centric agency. Aspiring great value to our clients with principled entrepreneurship we visualize to become the most-valued digital marketing agency.
bastian
rozida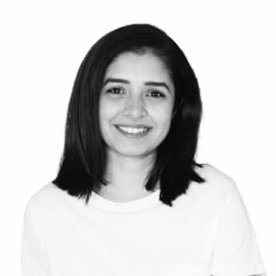 shruti
omkar
very professional and easy to work with. Gets the job done on time. had no trouble getting my designs and website up with their help. 
four man studio is helping ADFitness to structure its social media presence, they are highly professional and strong believers of work ethos.
fourman studios is like a four-legged moving newspaper, Jugaad counselling centre's footfall increased in triplets n revenue too.. their vision, decision, implementation is like an elephant in jungle.
your audience is looking for you right now. don't wait.
ready to take the next step?
send us a message and we'll introduce you to the best thing.