branding | website
Industrial digitalisation is a need of the present situation. Universal controller's team realised it and came forward to us for an online presence solution. In the brief discussion between teams, we elaborately explained the importance of digital presence and how it helps in visibility for clients on local and international level along with the importance of online lead generation and how it will help them grow their sales. With initiating the presence we started with brand identity and a website with an enhanced UI design, easy call to actions and product display.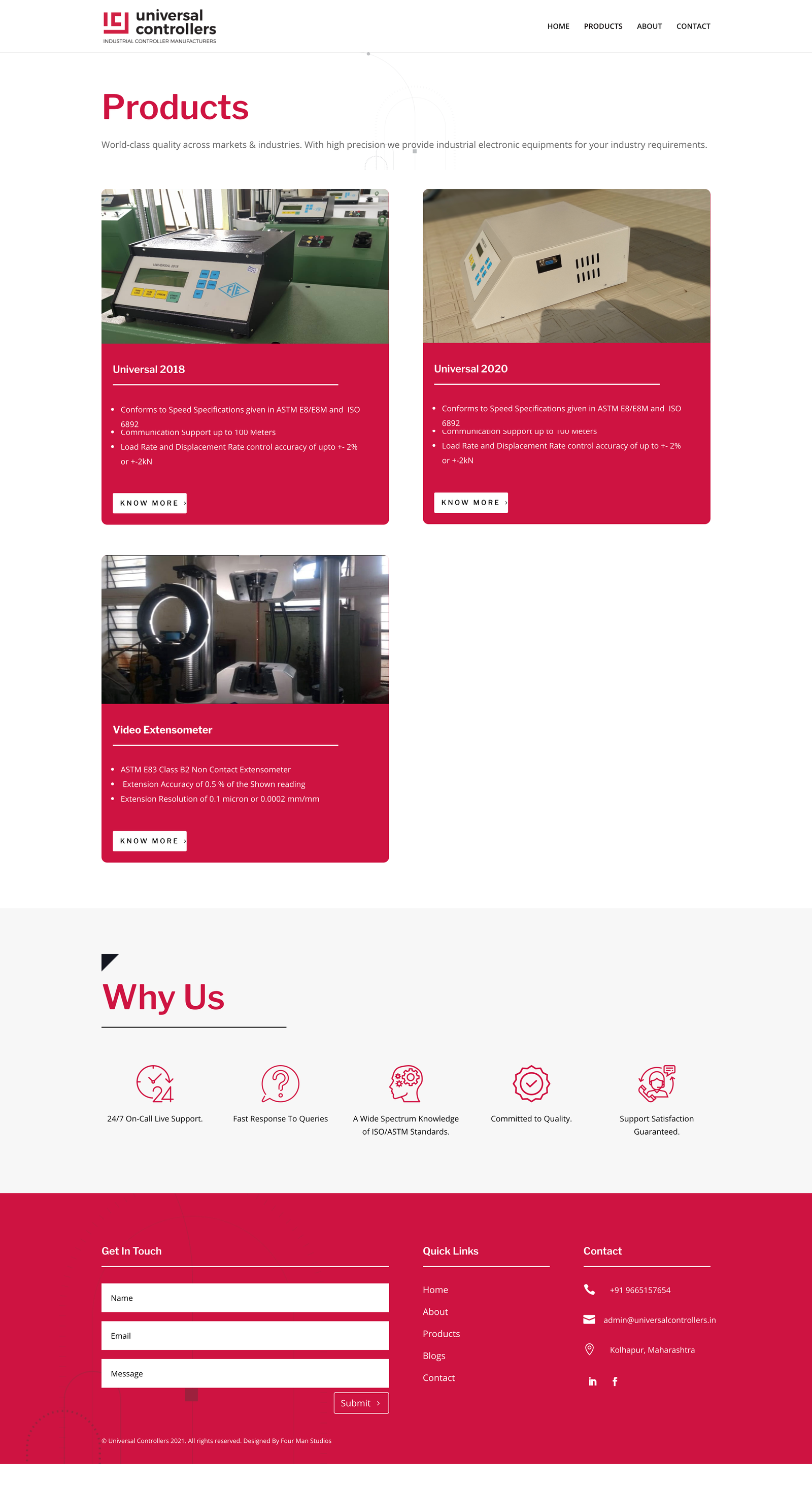 your audience is looking for you right now. dont wait.
ready to take the next step?
send us a message and we'll introduce you to the best thing.