leverage the power of the largest e-commerce platform of the world
your audience is here 
to buy
yes this is the largest platform! with 112M amazon prime users over 55% of the world product searches happen on amazon rather than google. Amazon advertising has a clear intention all the users are there to discover, research, shop for products and brands you just have to be visual about your brand. 
We make sure your brand is optimised for your products on the amazon platform in order to rank higher in search results. We help you priorities products for advertise, keyword research, identifying budgets, implementing campaigns and on going optimisations.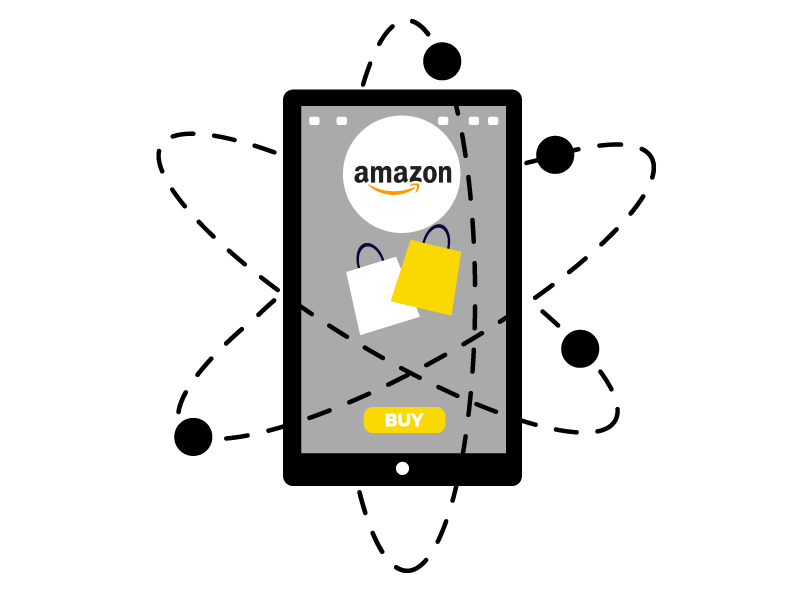 increase your market share by adding your products to product page listings for both non-branded and competitor based terms. amazon account audit, competitor analysis, keyword research and optimised descriptions that are clear and concise.
amazon is flooded with sellers which exactly means you have to pay to play. Using PPC campaigns and strategies to distinguish your brand is the best method to increase sales.
sponsored brand advertising
expand your new user base by showing up at the top of Amazon search pages for relevant terms and competitor listings.

sponsored display advertising
stay top of mind by creating imagery based campaigns that appear to users who have visited your brand or product pages.
amazon store page management
helping you create beautiful Amazon Store Pages that transform your page into an online store & professionally showcase your products to your customers.

amazon reporting and analysis
monthly Amazon advertising reports that show spend, return on ad spend (ROAS), advertising cost of sales (ACoS) and complete pay-per-click (PPC) data.
leverage the full power of amazon advertising
we are here to help you right from setting up seller accounts to driving exponential sale and increase you brand value
your audience is looking for you right now. don't wait.
ready to take the next step?
send us a message and we'll introduce you to the best thing.